I was in England for just a few days before I made my way to Paris which is just a short train ride away. I experienced so much in so little time that I felt compelled to share with you a guide for hitting the top sites on limited time.
London at a Glimpse
Hop-on Hop-off Sight-Seeing Bus
I really enjoy the Hop-on Hop-off tours when I go to different cities; so I just had to experience this in London. It is a great option if you're looking to visit as many sites as possible in limited time. You cruise through the city on a double-decker bus with a live tour guide or audio tour and hop on and off at different sites. There are several sight-seeing bus companies available but I noticed that Golden Tours and The Original Tour had the best pricing, routes, and offers at the time of my visit. I chose the 24 hour ticket for Golden Tours and received an extra 24 hours of sight-seeing in addition to a walking tour, and River Thames boat ride. Be sure to check the special offers available when booking online because your time starts from the moment of booking; therefore, advance booking is not usually the best unless done right before you're hopping on the bus. You can pay at the bus stop.
The Sight-Seeing bus is an easy way to get from place to place but the routes normally end around 5 or 6pm unless an evening tour is offered. This is the only downfall because I'm never done exploring by 6pm. If you're good with using the bus and train to visit a few sites then you can definitely save the $30 bucks on the Hop-on Hop-off tour.
Big Ben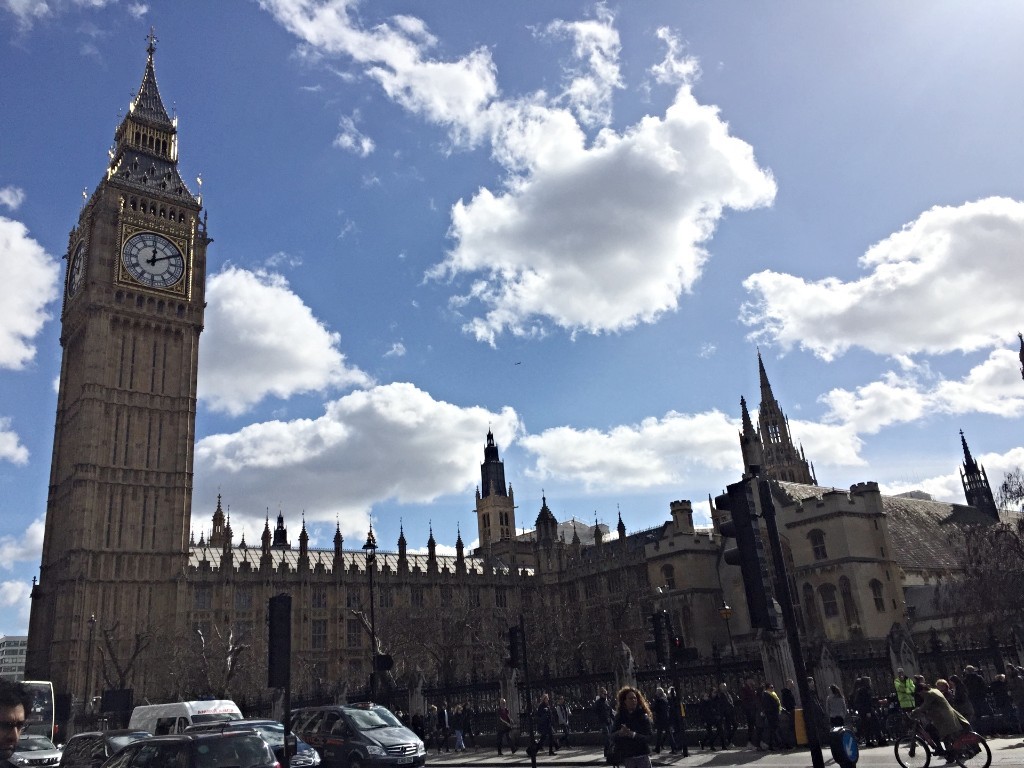 The Houses of Parliament's iconic clock tower, commonly called Big Ben is one of the most famous landmarks of London. Although it is not possible for overseas visitors to tour Big Ben, you can take a tour of the Houses of Parliament. Other notable sites within walking distance of Big Ben are St. Margaret's Church, Westminister Abbey, The London Eye, River Thames boat ride, and Parliament Square. You can easily spend a few hours in this area to see the sites and take pictures. Also, there are many red phone booths that people line up to take photos in – Great area for photo opps!
St. Margaret's Church, Westminister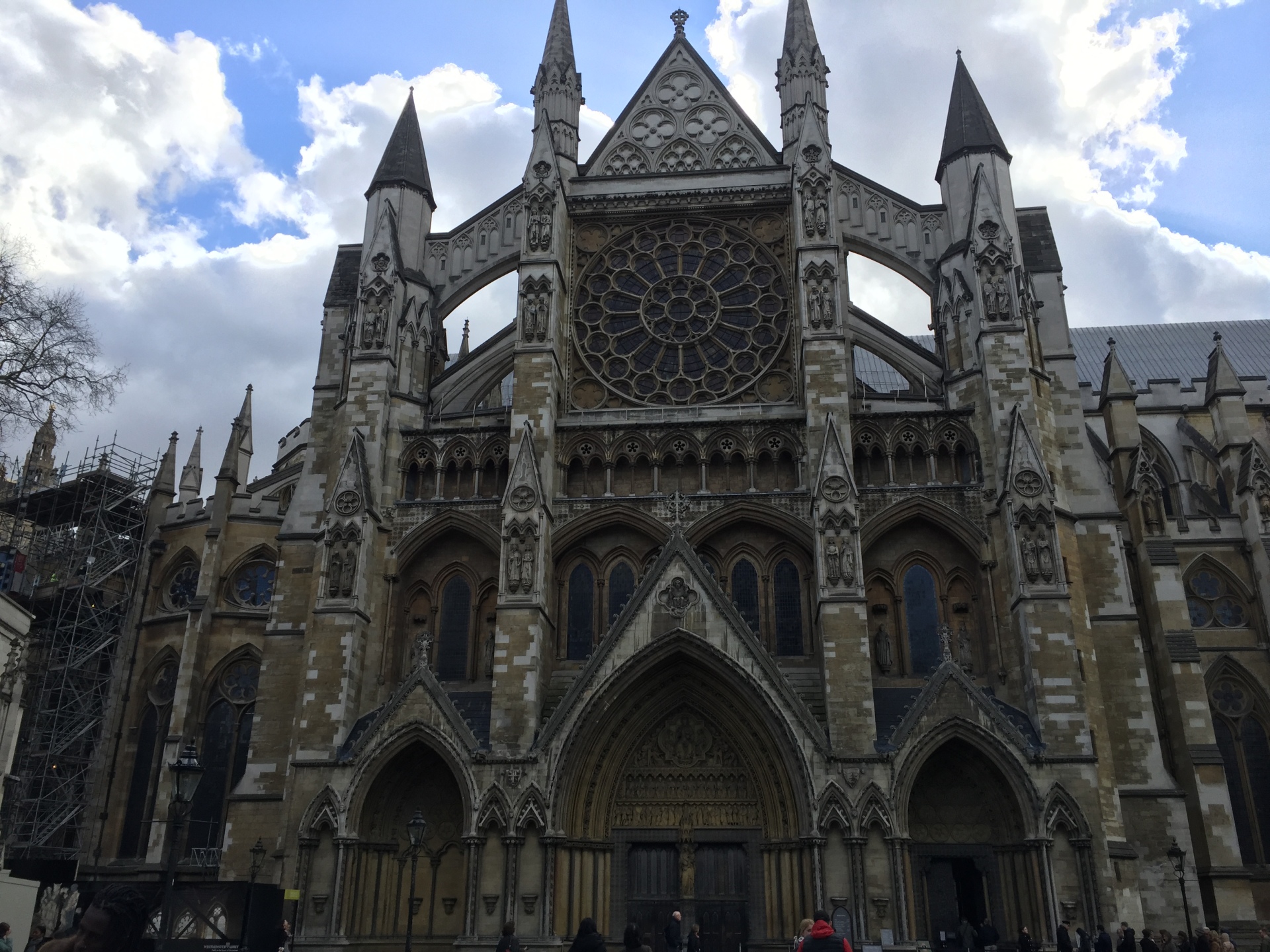 London Eye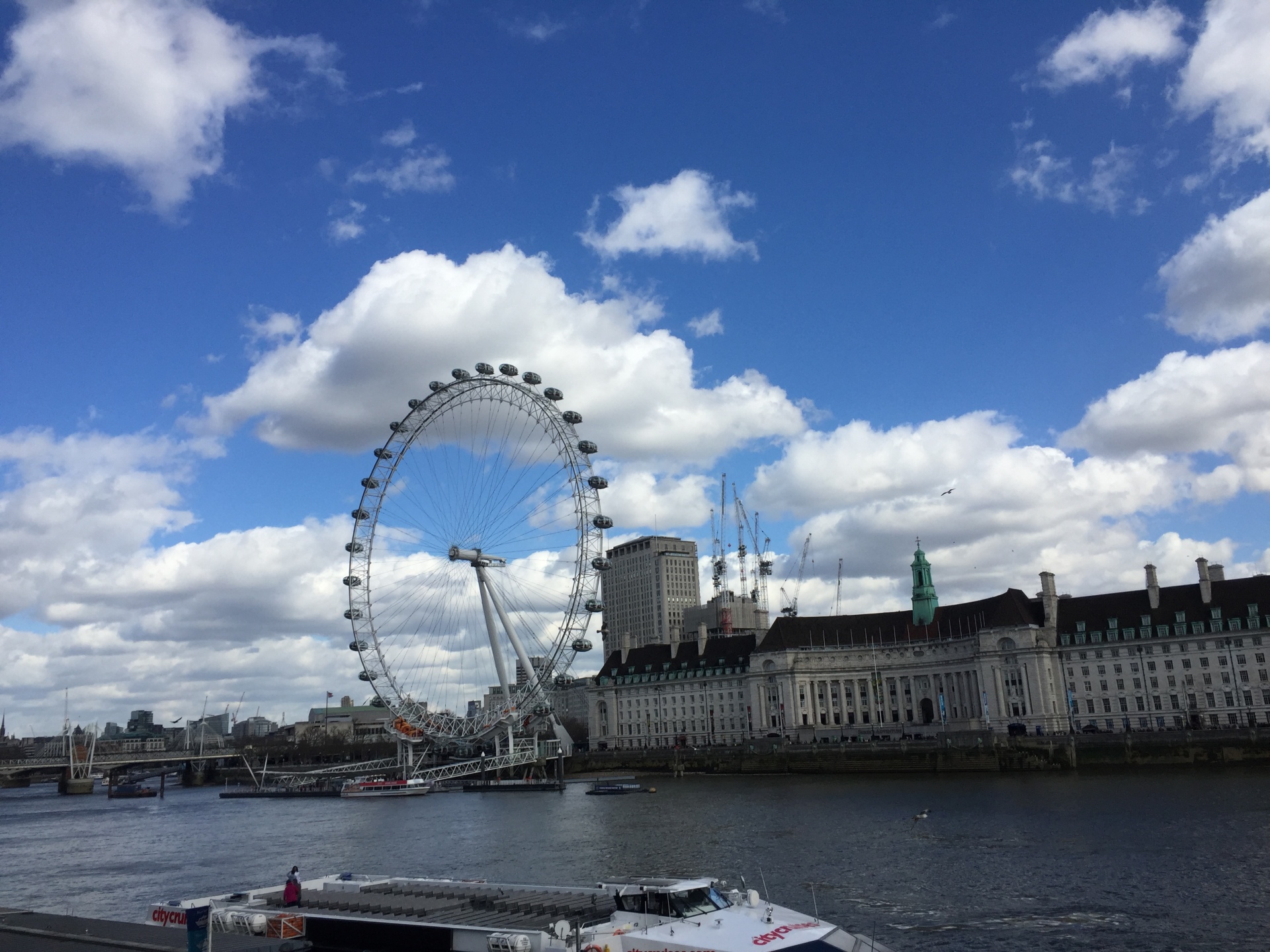 The London Eye is the giant ferris wheel that gives you 360 degree views of London's skyline. It is open daily and located on Westminister Bridge Rd near Big Ben. While you're in the area, consider taking the River Thames boat ride (this is part of the special that the Sight-Seeing bus tours have).
Tower of London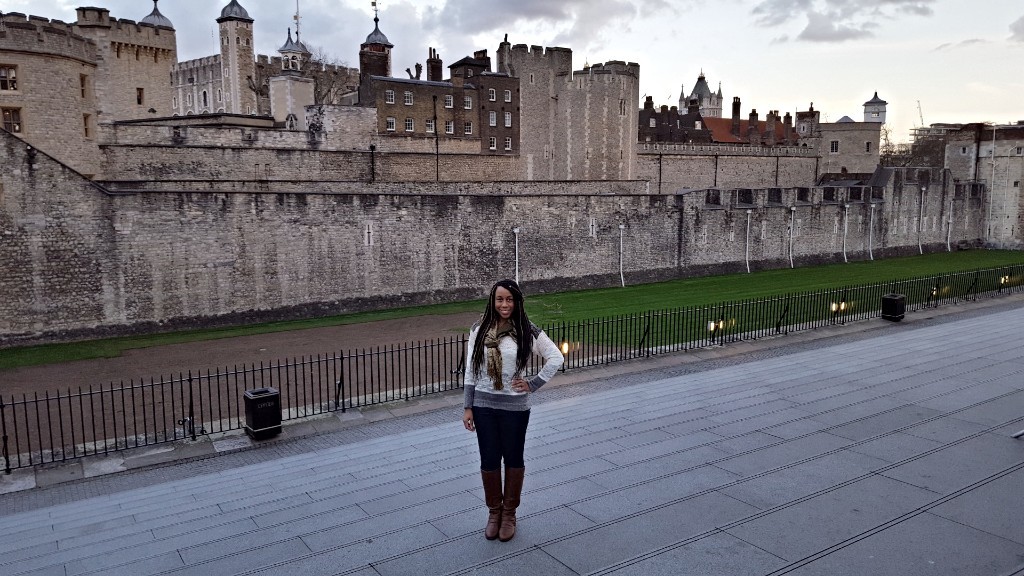 The Tower of London played a huge role in England's history as a fortress, palace, and prison that was built by under the direction of William the Conqueror. It is a massive structure that is a sight to see. You can visit and see the outside as well as enjoy the views from the Tower Bridge. The Tower of London is also open for tours which normally takes about 3 hours.
Tower Bridge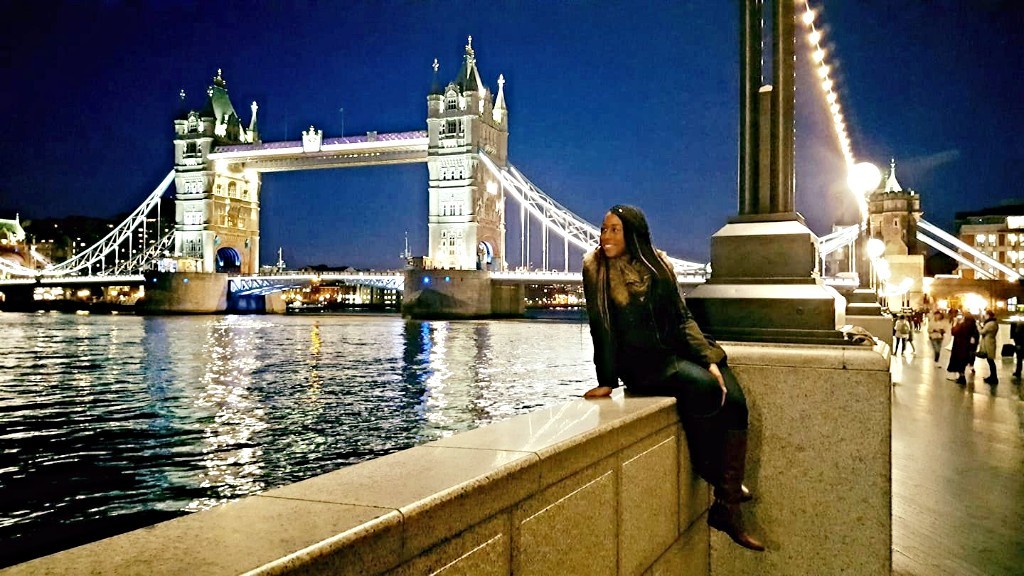 Trafalgar Square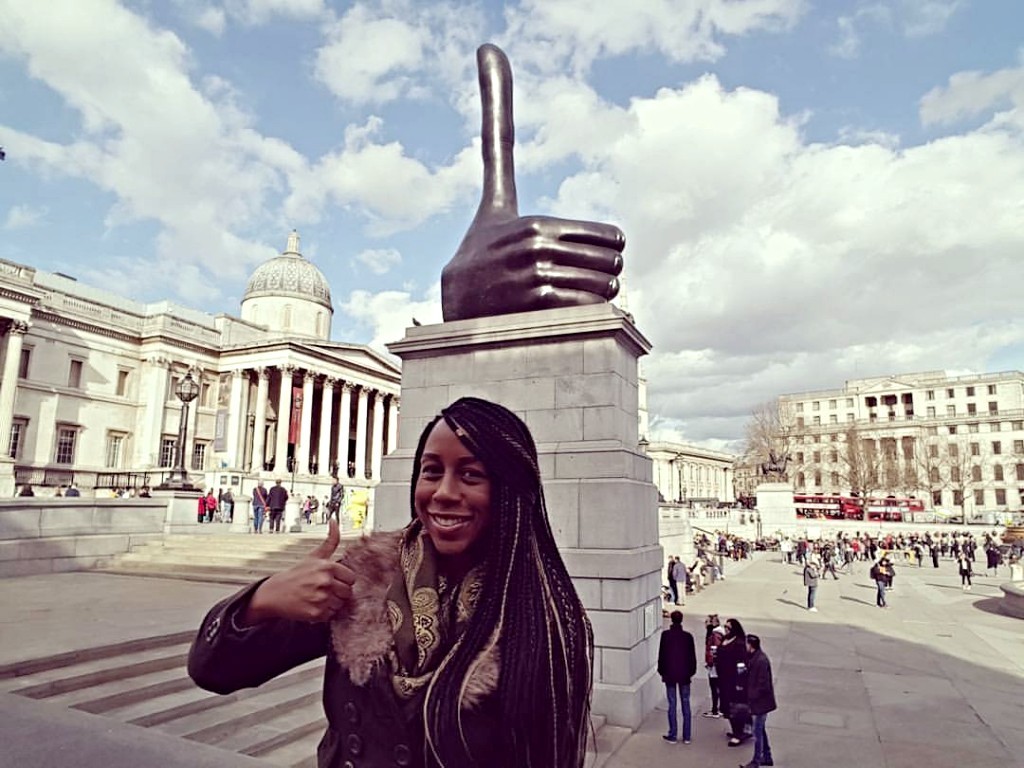 Trafalgar Square is a public square in the City of Westminister and has been a famous landmark since the 13th century as it contained the King's mews (combined stables, carriage house) until it was moved to Buckingham Palace. It is a nice area to hang on a sunny day with a few cool structures like the "Thumbs Up" structure pictured below. the National Gallery is also located here. It is free entry into the National Gallery, so it's definitely a great place to visit if you're interested in seeing the arts.
Inside of the National Gallery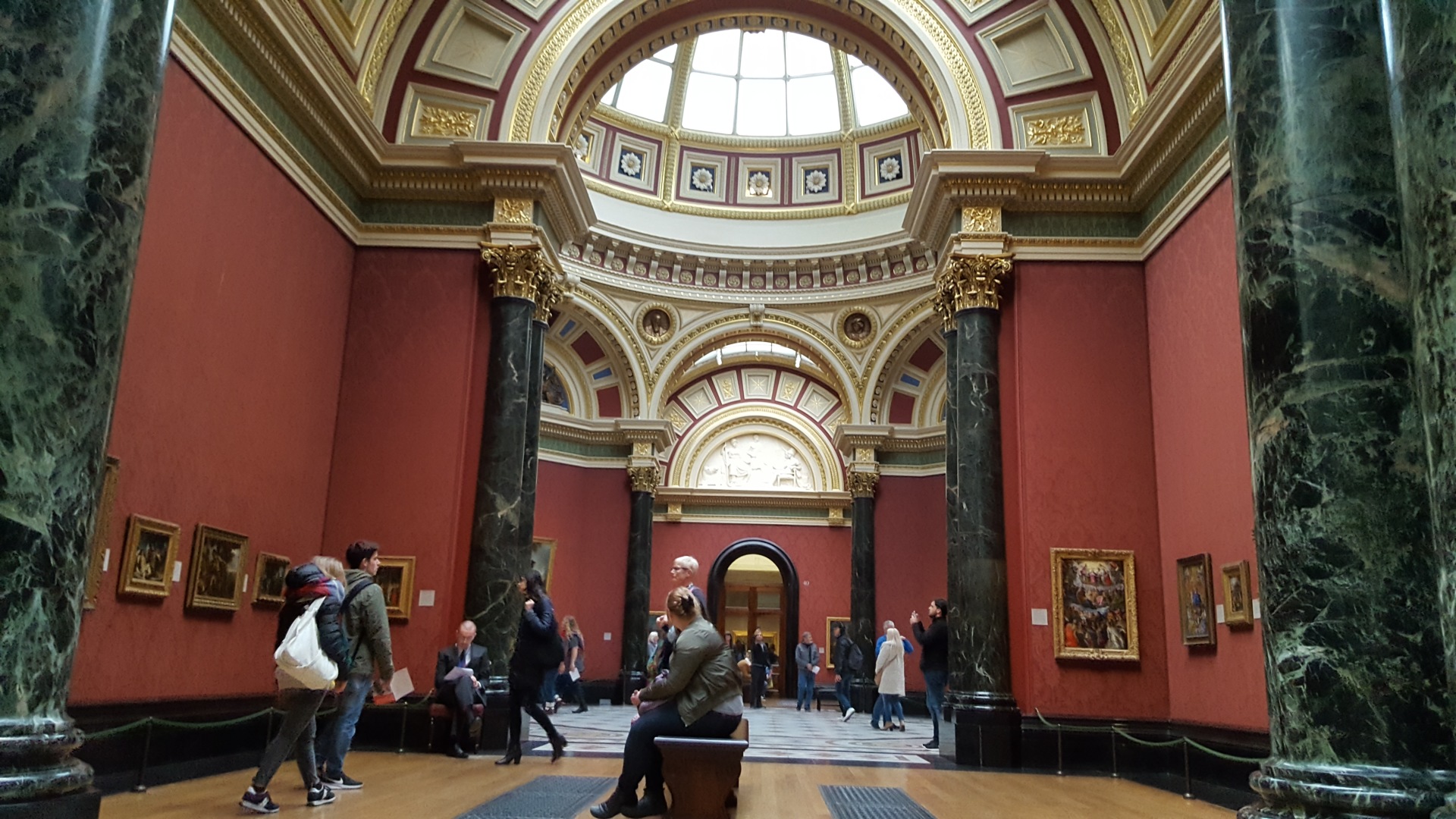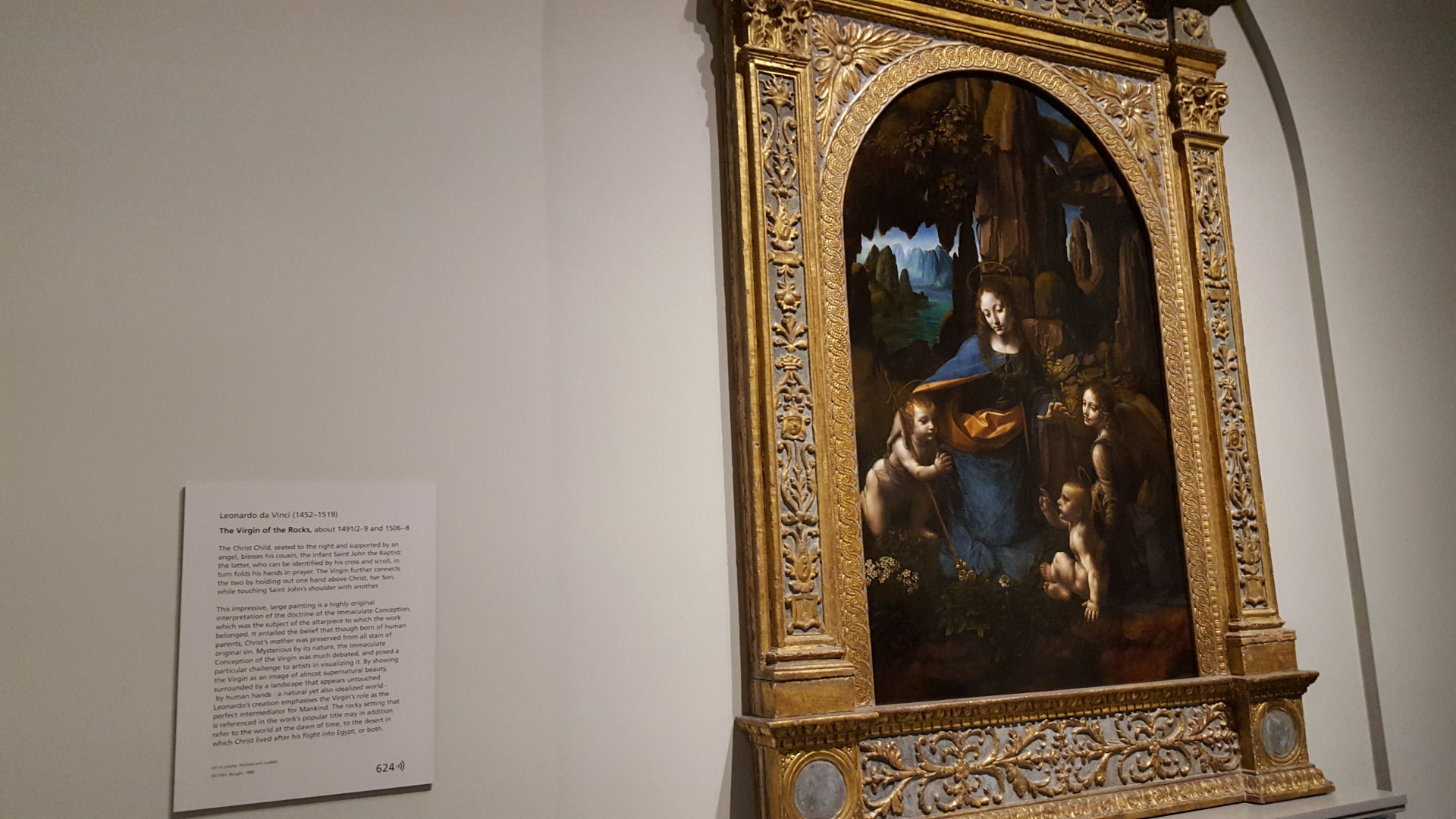 Buckingham Palace
Buckingham Palace is a very short distance from Trafalgar Square that you can walk there. You can see the changing of the guards there and also look beyond the tall gates to get a glimpse of Buckingham Palace. You can't go in but you can admire from the distance like all of the other tourists.
Buckingham Palace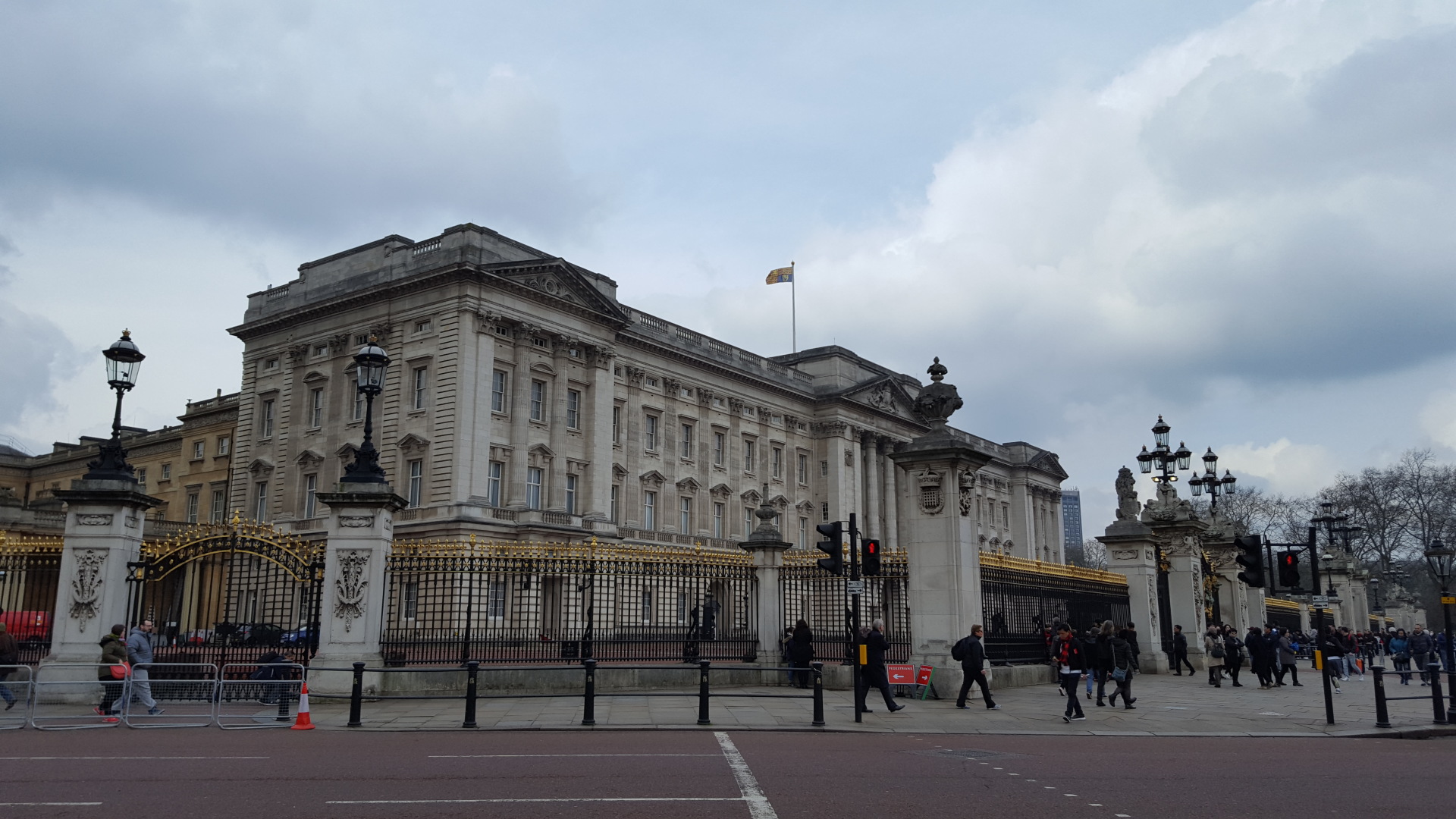 While you're there, it is also cool to see the changing of the Queen's guard. Check it out below!
Horse Guards Parade
England's Gems
Stonehenge
Stonehenge is best known as one of the ancient wonders of the world and is located in Salisbury, England. Call me a nerd, but I have always wanted to visit Stonehenge since I learned about it in school. As you can see from the excitement in my video below, it was a dream that came true and I couldn't hold my excitement! My interest in this site has a lot to do with the mystery behind it's creation and usage as well as the fact that it's such an ancient structure that has withstood the test of time for over 4,500 years.
Stonehenge
I booked a day tour with Golden Tours to visit Stonehenge, Windsor Castle, and the Roman Bath Complex. The tour was great; however, my only complaint is that we didn't spend enough time at each of the sites. I felt a bit rushed to tour the areas and would have liked more time. If you require more time, like me, then renting a car would probably be your best bet. Windsor Castle is only about 45 minutes outside of London and the cities of Salisbury and Bath are close to two hours.
Windsor Castle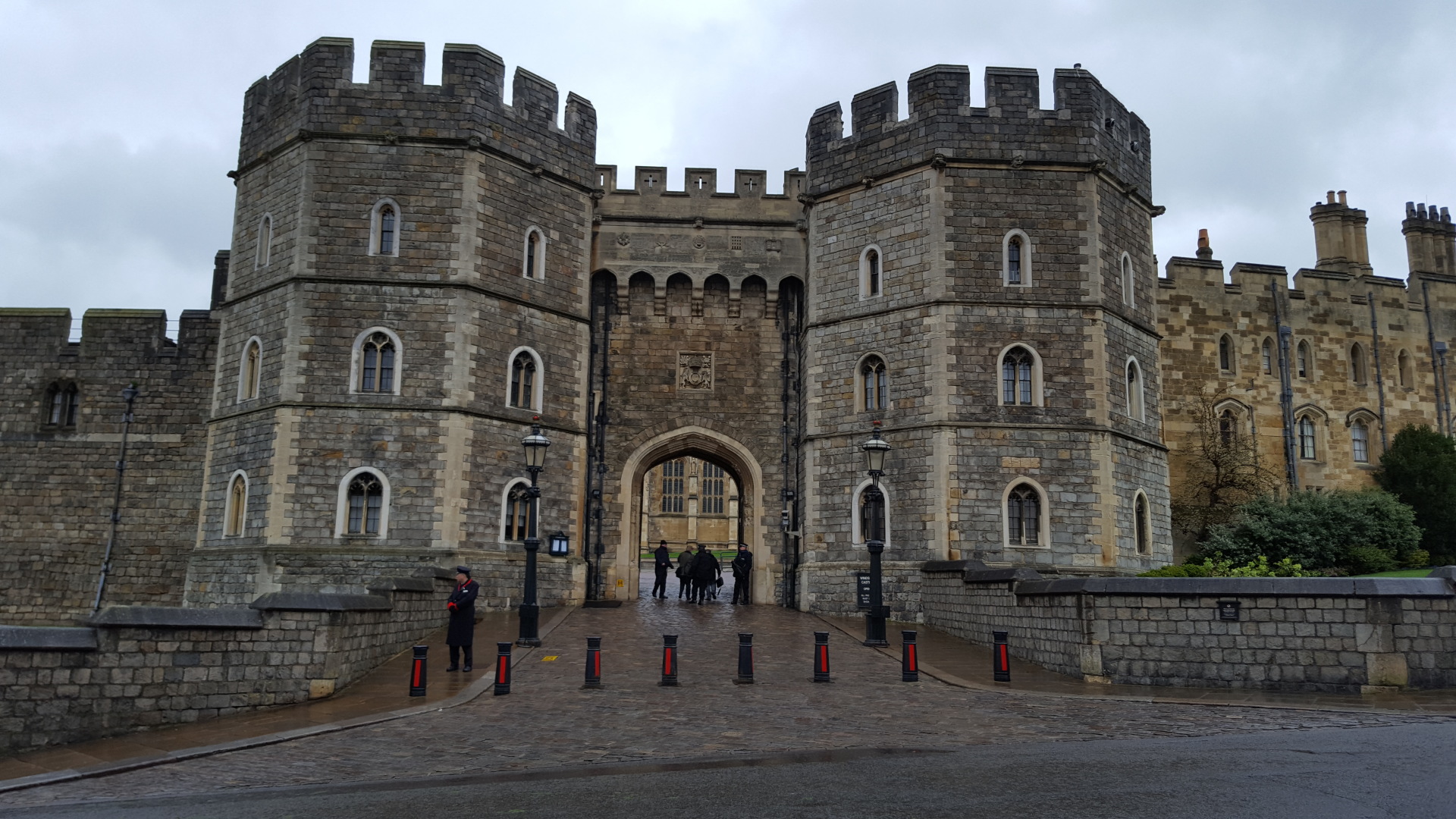 Windsor Castle is an enchanting structure that reminded me of the fairy tales I admired as a child. This castle has been home to a long line of kings and queens; and it currently serves as the weekend residence of the Queen. The beauty inside of these castle walls are amazing. Unfortunately, no photography or videos were allowed inside but it's definitely something worth seeing with your own eyes. Take the audio tour and enjoy the luxurious furniture, decor, and paintings as you take in the history of this place.
Roman Bathing Complex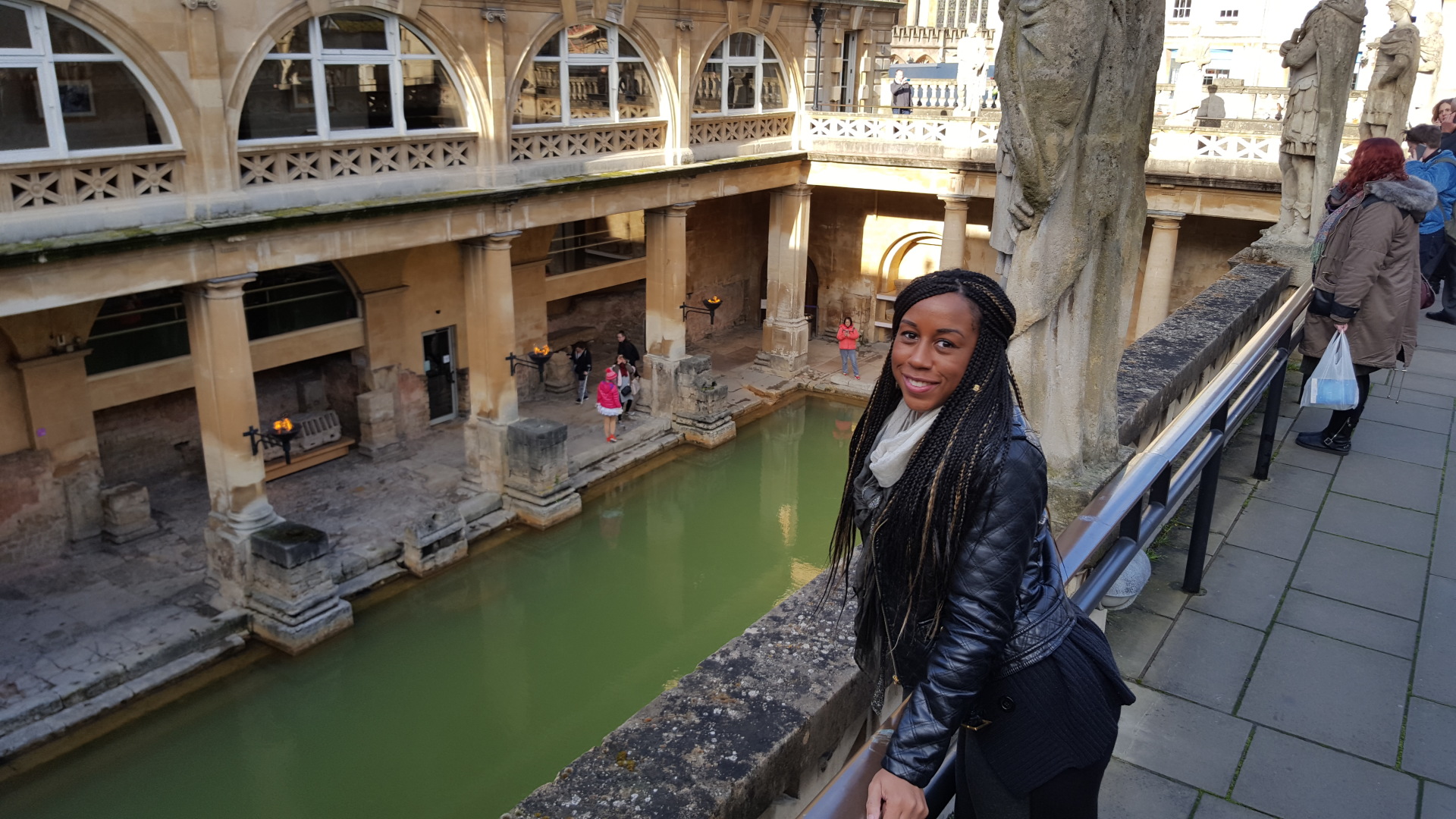 Ready for the spa? Well, not here! The water is disgusting and smells but it was the place to go back in the day. The Roman Bathing complex in the city of Bath consists of the remains of one of the greatest religious spas of the ancient world. Bath is a really nice city with neat shops, eateries, and historic buildings near the Roman Bath complex. You could easily spend a day here enjoy the beauty of this city.
What to Wear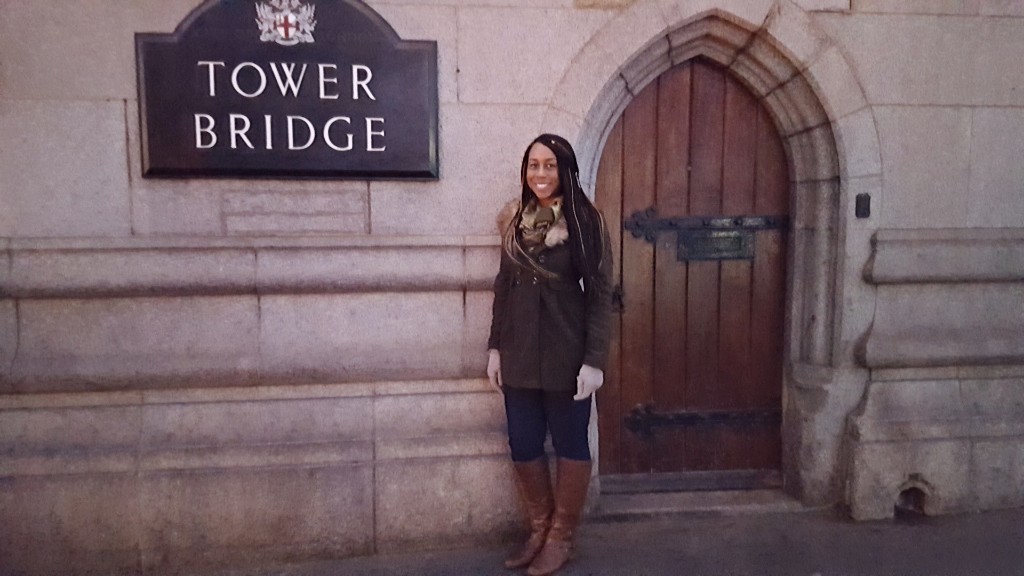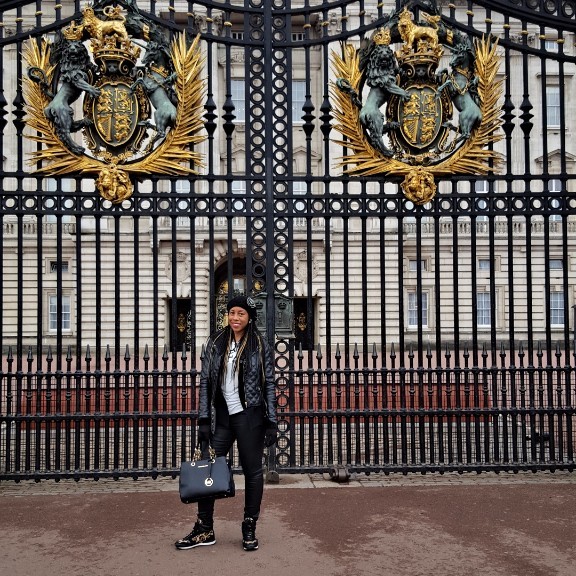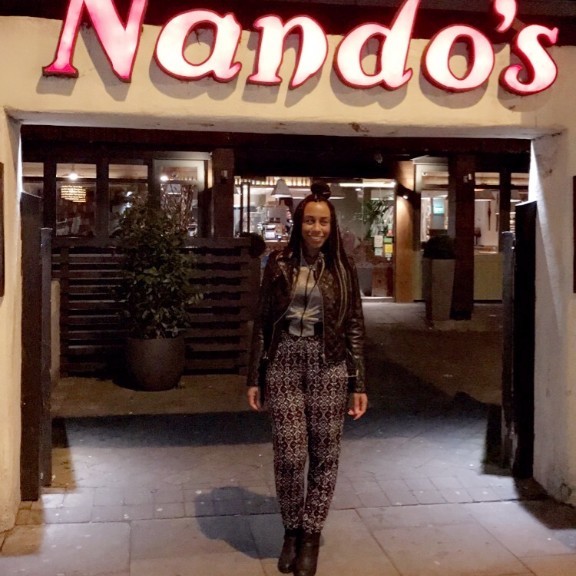 I went in March and it's cold! Yeah, I'm from the South so anything lower than 65 degrees Fahrenheit is cold to me. Haha! It was in the 40s to high 50s during the day and low 30s at night. So, plan to pack scarves, coats, boots, gloves, and wear layers of clothing that are easy to take off when it warms up. It rains quite a bit, so don't forget your umbrella.
My fashion for this trip was very casual, comfortable and warm.
What I Wore
nandos
My Faves to Eat
Nando's: If you're a chicken-lover then Nando's will not disappoint. The chicken is good, flavorful and juicy! And there are many different kinds of sauces to pair it with – So just try them all.
Fish & Chips: It seemed as if every restaurant I went to served fish & chips. The dish is cod and fries in case you're wondering. They have many places near Tower Bridge to check out for fish & chips.
Here's England at a glimpse and how to experience as much as possible in just a few days!
Latest Blogs
5 Must Eat Ghanaian Local dishes in 2023
5 Must Eat Ghanaian Local dishes in 2023