Whether you're hitting the slopes for the first time or just recently picked up an interest in skiing, everyone should try it at least once. My first time skiing was 3 years ago at the Bryce Resort in Basye, VA and I did so many things wrong from wearing the wrong clothes to not following all instructor directions. Despite it all, I caught on very quickly and decided to make skiing a regular activity among my friends and I. To my fellow newbie skiers and snowboarders, don't be afraid to fall or make mistakes on the slopes because it's inevitable. I'm no pro but I've made lots of mistakes as a newbie that I have learned from. Get ready to use these 5 tips on your journey to taking over the "bunny" slopes and more!
1. Wear warm, waterproof clothes.
Your attire is not only an important expression of who you are on and off the slopes but also for your safety. It is extremely important to wear warm, waterproof clothing, thick socks and gloves. And don't forget to add some color and flavor to your look. You can find ski gear at most sporting good stores such as Columbia and Academy Sports and also at stores like The North Face, J.C. Penny and Target. If you don't want to purchase the gear, then you can rent at various places. Here's a great clothing checklist, in which an asterisk (*) signifies what I consider to be a "must-have."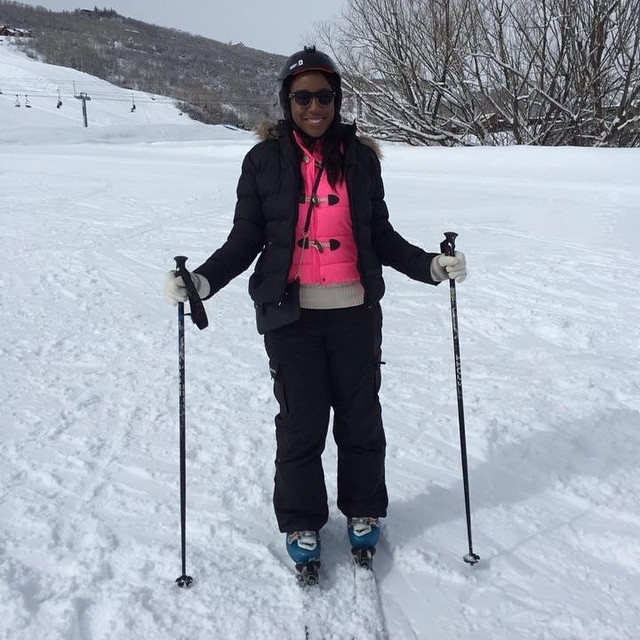 Clothing Checklist
– Snow pants*
– Snow jacket*
– Next-to-skin layer tops*
– Next-to-skin layer bottoms*
– Ski socks (thick socks)*
– Thick waterproof gloves*
– Warm Hat
– Fleece/sweaters*
– Neck gator
– Scarves
Accessories Checklist
– Goggles/sunglasses*
– Hand/feet/body warmers*
– Sunscreen/lip balm
– Snow boots
Ski Fashion 101
Who ever said that you can't be cute on the slopes? You definitely need to feel confident in your attire – wear color and fun prints like the example below from the ski apparel brand, Obermeyer. I love incorporating vests and fur detailing into my looks. Also, make sure you get your base layers, long-sleeved shirts, and hoodies to stay warm on and off the slopes.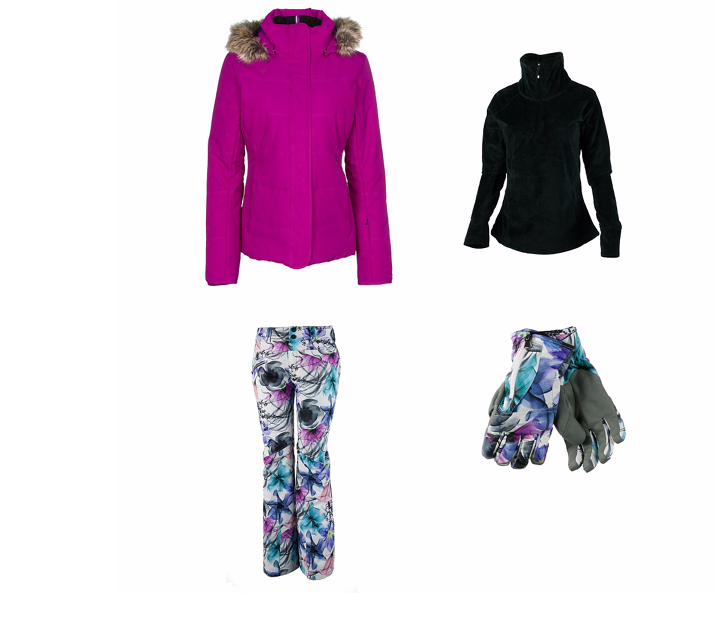 Obermeyer ski fashions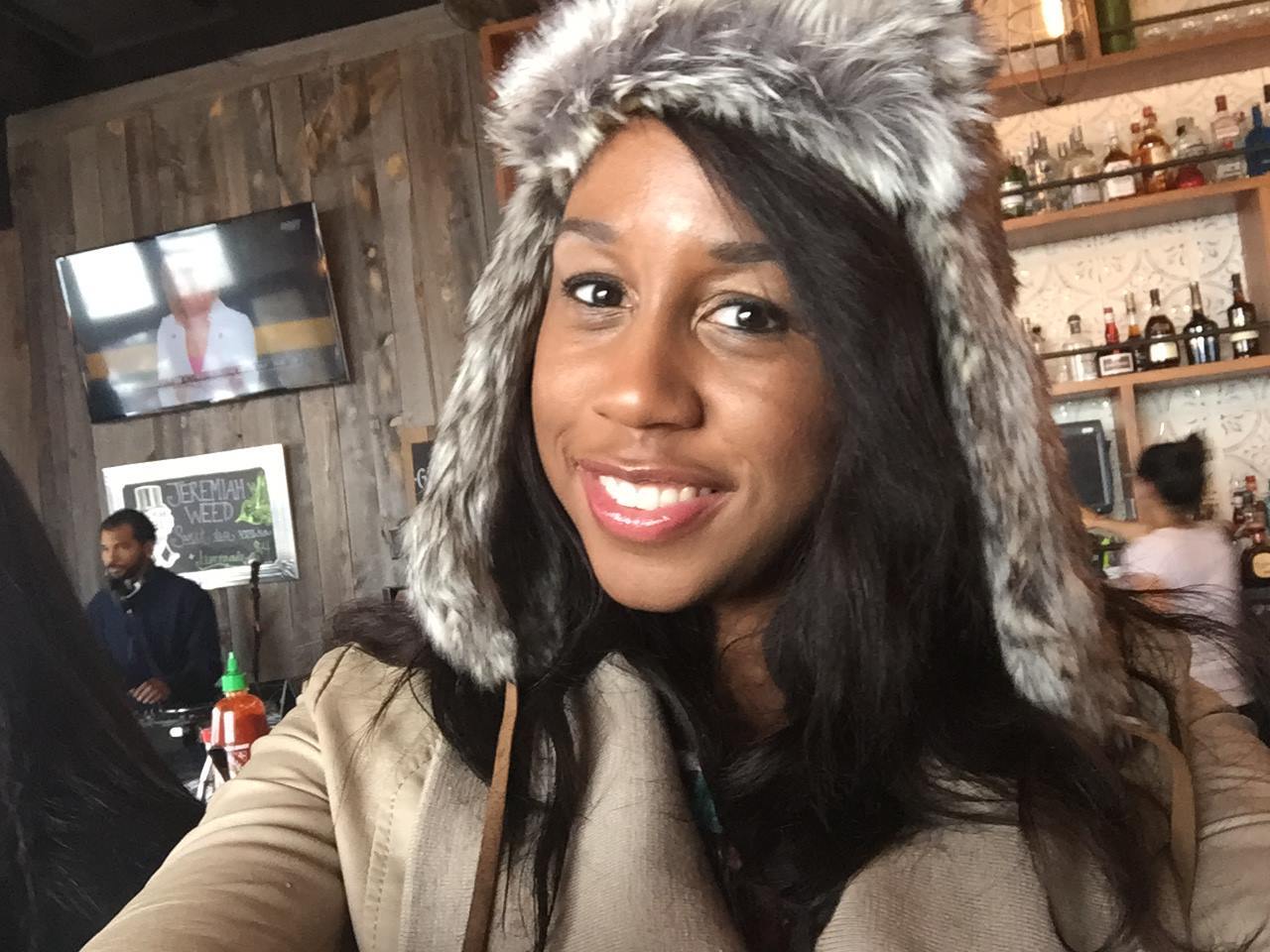 My fave hat! It can be found at Target.
2. Rent/buy the right equipment.
Most people who are not avid skiers or snowboarders will rent their equipment near the mountain. The staff will help you find the equipment that meets your needs.
Checklist
– Skis/Snowboard (Make sure it's the right size)
– Snowboots (Make sure it's tight but not too tight)
– Bindings/Poles (Turn the pole upside down and make sure your arm is at a right angle with the base)
– Helmet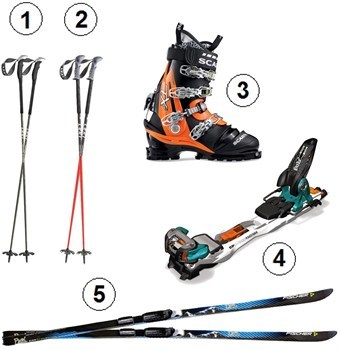 3. Book lessons.
No matter how athletic you think you are, you should take lessons. There are many kinds of lessons available at the mountain based on ability. For beginners, you'll start off with the basics of how to use your equipment, the stance, and the basic techniques. It sounds boring but it is very important to start with this foundation to build upon. At the end, you should be ready to hit the green slopes.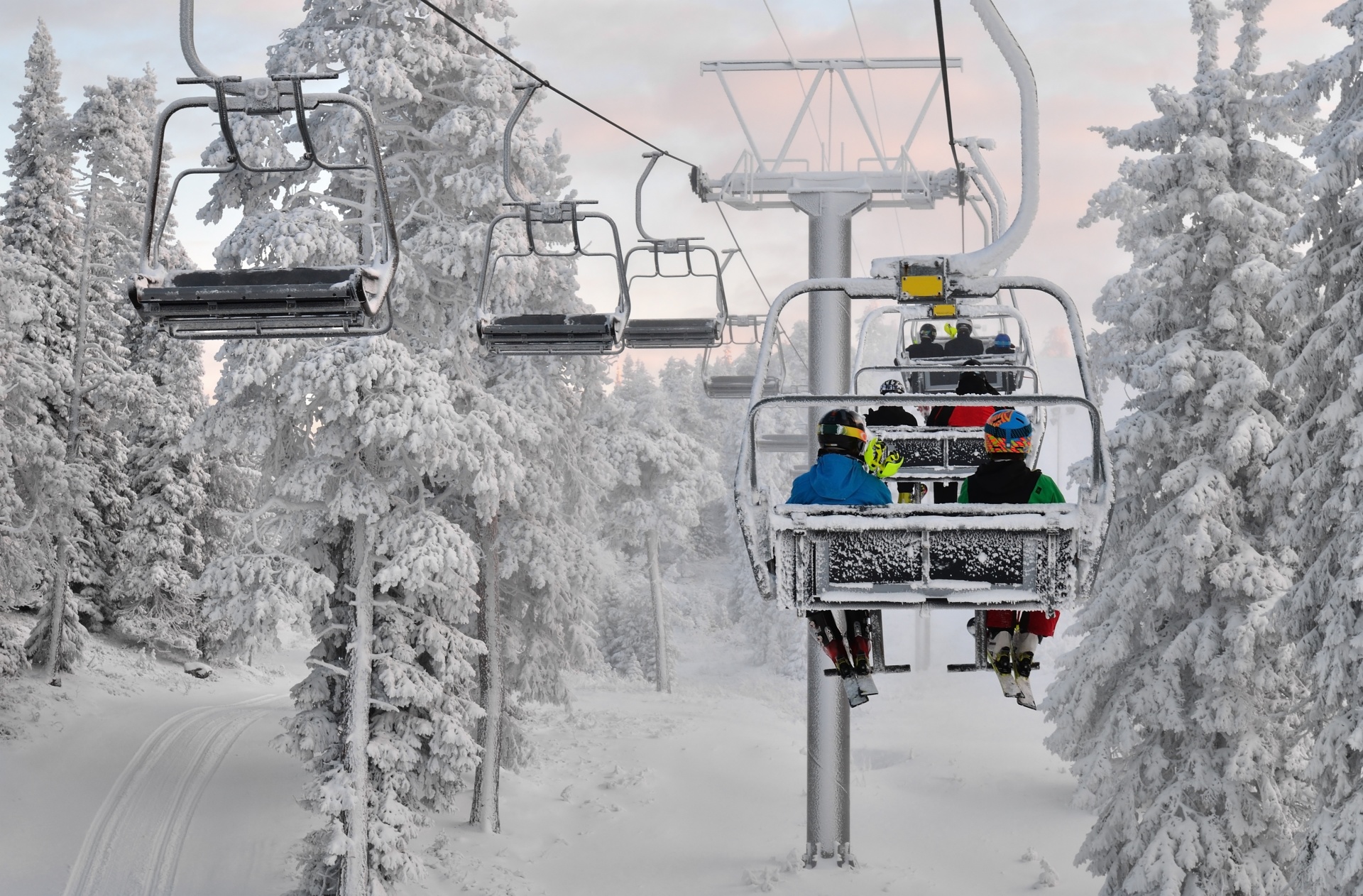 4. Stay in your lane = Green Slopes
After completing the first lesson, your adrenaline is pumping and you're probably feeling like you can conquer every slope in the world. Well, take a deep breath and get that feeling in check immediately! The last thing you want to do is move from the green to blue runs when your ability and skill levels don't match. Take your time and stay on the green slopes as long as you need to. Pay attention to these symbols in the chart below for the slopes that fit your abilities.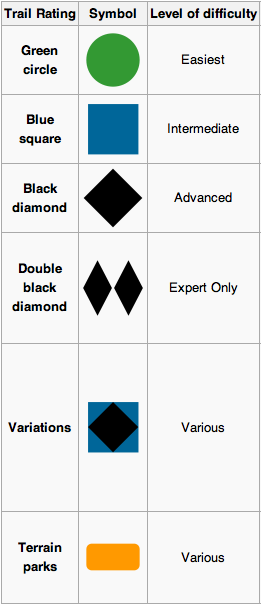 Some of My FAVES
Aspen's Buttermilk Mountain is a great place to test your newbie skills. The scenery was magical and the snow was like powder, which was the best cushion for my falls. I stayed at the Inn at Aspen, which is a ski in/ski out hotel at the bottom of Buttermilk Mountain. It's near downtown Aspen where there are cute little shops and restaurants. Another fave is Lake Tahoe on the border of Nevada and California. I successfully did my first blue run in Lake Tahoe and was absolutely terrified – I'll give you the full scoop soon. Lake Tahoe is definitely a great place for the right mix of fun snow activities and nightlife.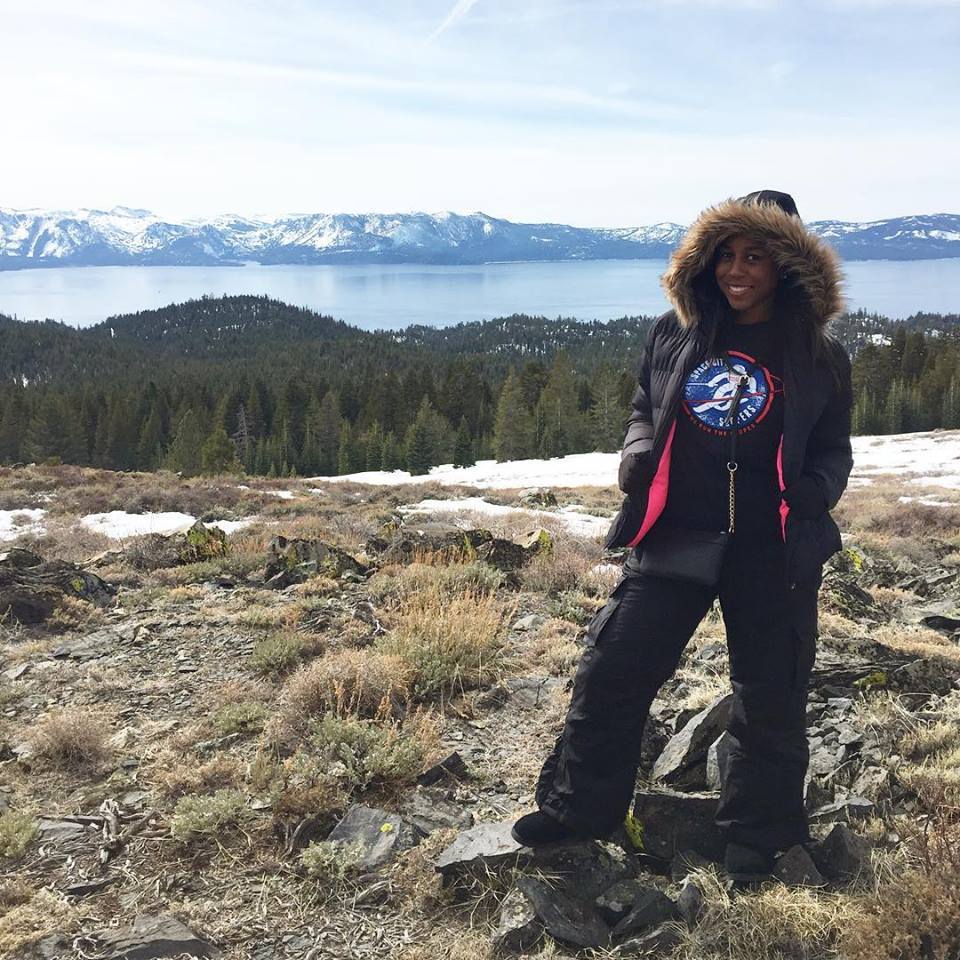 Lake Tahoe
5. Take advantage of discounts.
Participating in snow activities can add up, so any small discount matters. Here are some useful tips to look for to get good deals:
– Book lessons or lift tickets for more than 1 day (oftentimes, the instructors will offer a discount at the end of your lesson to book the next lesson).
– Bring your student ID to take advantage of any student discounts.
– Take advantage of early bird bookings by purchasing in advance.
– Check the ski resort site for deals, Liftopia, and deal apps like Groupon and Living Social.
– Check local listings, newspapers, and local stores for specials.
– Take advantage of discounts available to large groups.
– Utilize membership through clubs such as Mountain Sports Club or other organizations.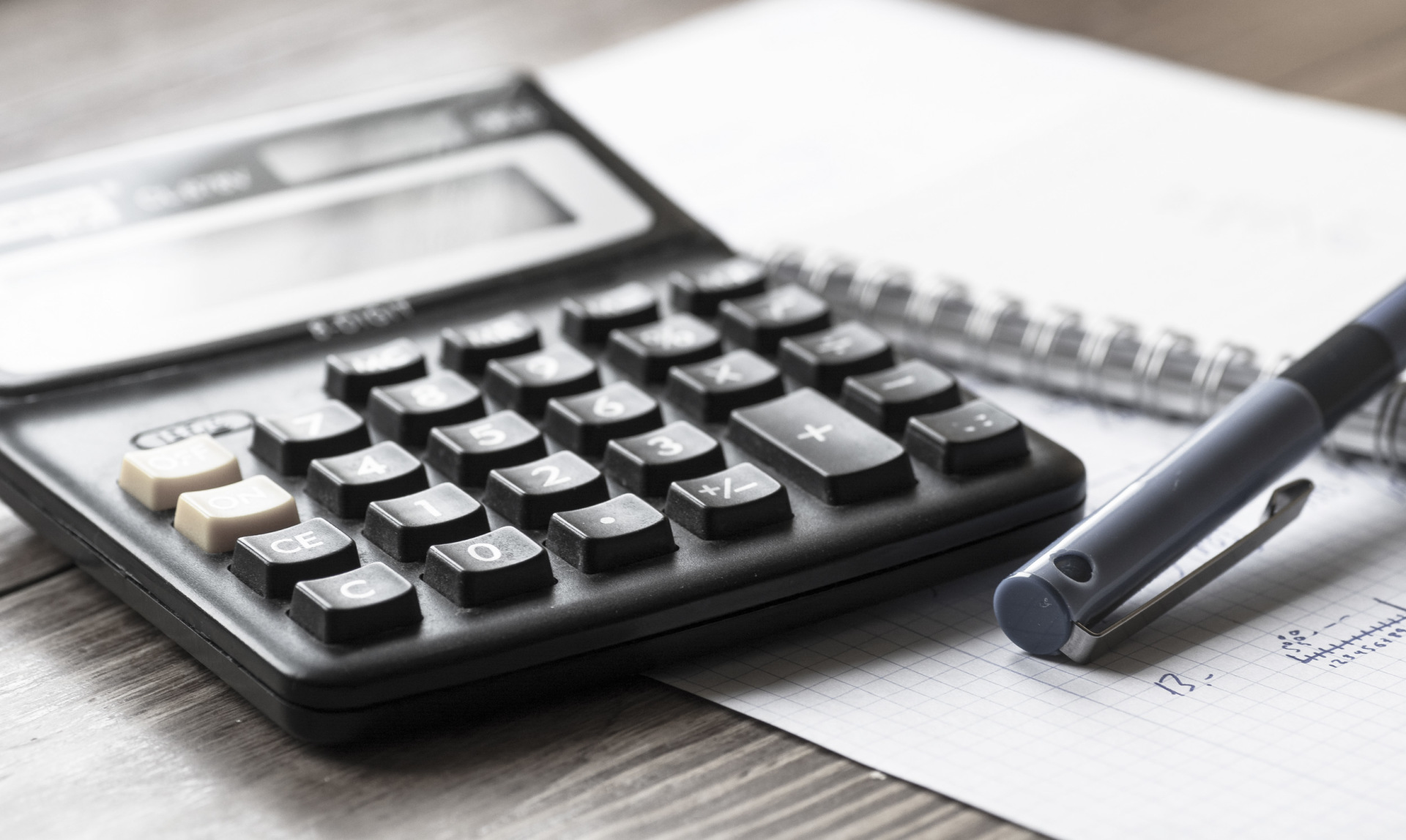 Latest Blogs
NOW is the BEST time to BOOK a vacation to South Africa: Take Advantage of the Favorable USD to ZAR!
NOW is the BEST time to BOOK a vacation to South Africa: Take Advantage of the Favorable USD to ZAR!